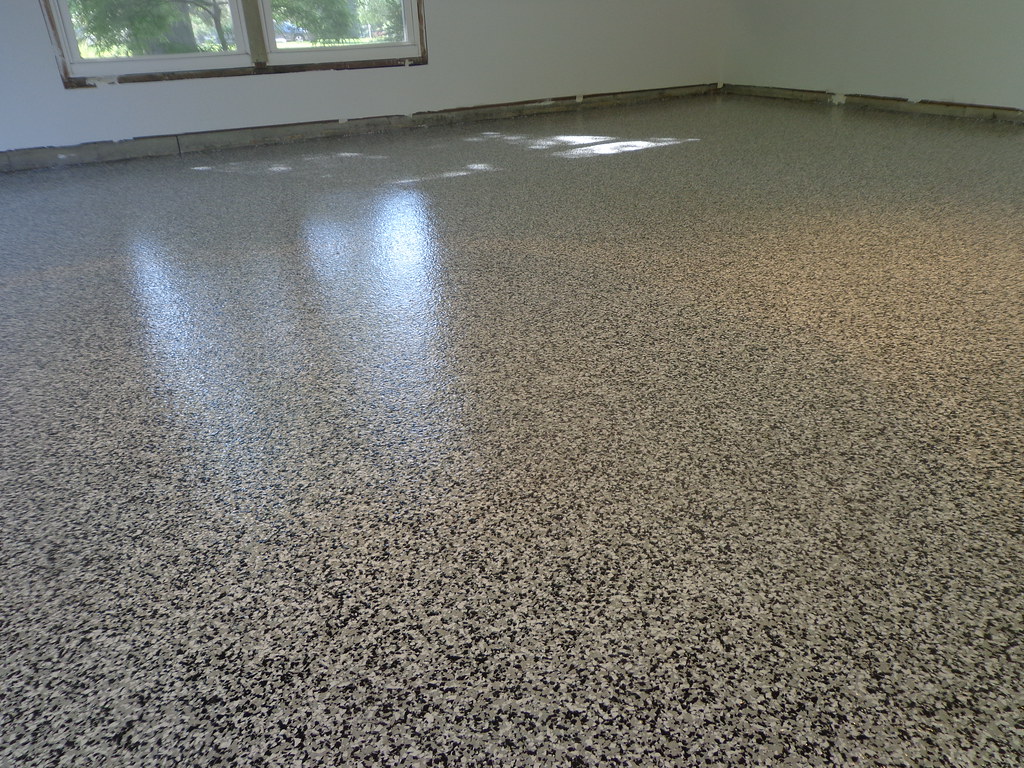 Epoxy flooring is a durable floor coating commonly used for garage floors, basements, and industrial settings. It is up to five times thicker than regular paint which makes it an ideal option for high-traffic areas and environments with heavy machinery. Epoxy is expected to last for many years on basement and garage floors, but it still needs regular cleaning and maintenance.
The Importance of Epoxy Flooring Maintenance
All types of flooring need cleaning. If you want your floors to reach their expected lifespan, you should consider getting them cleaned often. Ignoring dirt and grime will scratch the flooring, leaving permanent damage. The same may happen if you leave spills unmanaged.
All forms of neglect lead to one spot in the end — expensive restoration and replacement fees. Before you run out of choices and spend between $3 and $7 per square foot on repairs, consider regular cleaning and maintenance.
How to Clean Epoxy Flooring
Cleaning epoxy flooring is easy. You can get the job done without calling the pros, especially if you follow a regular cleaning schedule. For mild dirt and stains, you will only need the following materials:
 A soft deck brush, dish pad, or microfiber mop
Warm water
Ammonia and water solution
Broom or vacuum with a soft brush attachment.
Now, here's how to clean epoxy flooring.
Sweeping and Mopping
Epoxy floors are durable, but any object that is sharp enough can scratch the surface. This is why you should sweep your floors frequently.
After sweeping, consider a round of mopping to remove traces of stains and grime. Cleaners that contain strong chemicals are not recommended to use on epoxy floors. Instead, use diluted ammonia.
You can make the solution by mixing two ounces of ammonia and a gallon of water. Remember to rinse the floor and allow it to dry before putting your stuff back.
Removing Stains
In most cases, diluted ammonia is enough to remove stains on epoxy. However, for more stubborn stains, you may use mild soap and water.
When it comes to rust marks, using a lactic-based cleaner is the safest for epoxy floors. It is easy to prepare. Simply mix equal parts of water and lactic-based cleaner to make an epoxy floor cleaner for rust.
Addressing Chemical Spills
Always spot clean spills, especially oil and strong chemicals. If you can, do not let chemicals sit on the epoxy surface for more than two minutes. You should clean them immediately with soap and water.
Applying the Right Cleaning Solutions
You don't need to use commercial cleaning products and strong chemicals like bleach to clean your epoxy floor. Using an ammonia cleaning solution works best for this type of surface. However, never use pure ammonia. Lastly, rinse the surface after applying any cleaning agent to prevent damage.
Contact Us for Your Garage Epoxy Flooring Needs
Stains are not created equal and neither are the cleaning products in the market. Trying to clean stubborn stains and dirt without proper knowledge can make matters worse. It's always best to get professional cleaning services for serious epoxy flooring dirt and stains.
With the right knowledge and experience, you can ensure that your epoxy floors still look clean and shiny even after many years of use.
Professional Surface Restoration specializes in modern hard surface deep-cleaning solutions. Book an appointment with us for professional floor cleaning services at affordable prices. Contact us today to know more!