Toledo Upholstery Cleaning
Look around at the furniture in your home or business. Has it lost its luster? Does it have a coat of dirt or grime? Does the fabric have spots that look worn or discolored, prematurely aging the piece? Are there pieces of furniture you consciously avoid because they look dirty? Professional Surface Restoration, a trusted upholstery cleaner in Toledo, Ohio, deep cleans upholstered furniture and restores it to its original look.
How We Accomplish Deep Upholstery Cleaning
Professional Surface Restoration can restore any type of upholstery, removing unsightly stains and lingering odors in minutes. How? We use a combination of high-quality cleaning solutions and a hot water extractor to reach deep places in furniture without staining the fabric.
Our gentle solution is perfect for removing contaminants without harming your favorite upholstered furniture. It is environmentally friendly and approved by the Environmental Protection Agency.
After applying our solution, we achieve a deep clean that wipes out dust, dirt, and bacteria using a special hot water extractor. This tool uses contained high-pressure water to penetrate tough areas (up to 3,000 pounds of pressure per square inch), along with heat of more than 200 degrees for a bacteria-killing effect.
Our professional drying and vacuuming processes leave the upholstery clean and clear of contaminants while looking like new. When we leave your home after upholstery cleaning, you can rest assured the item is free from debris and contaminants that can reside deep within the fibers.
Why Choose Us as Your Toledo Upholstery Cleaner?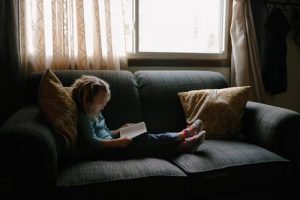 Professional Surface Restoration is not your average upholstery cleaner in Toledo. Our team consists of extremely hard working and rigorously trained upholstery cleaning professionals.
We mentor our employees on the job for outstanding results and top-notch customer service. No matter what type of fabric or upholstery you need deep cleaned, we are up for the task. Our professionals know how to carefully clean upholstery to remove stains and even the most stubborn odors without damaging the furniture.
If you're ready to enjoy furniture that not only looks beautiful, but is also free from harmful bacteria and disgusting grime, contact our team.
We'll come to your Toledo home or business and perform a free, zero-obligation demonstration of our amazing upholstery cleaning. You'll see how our cleaning solution and techniques work for yourself, and receive a free quote to clean the furniture or item in question.
Protect your family's health and restore your furniture. We are licensed, bonded, and insured to protect you in the event of any accidents, and we provide a 100% satisfaction guarantee.
Frequently Asked Furniture Cleaning Questions
How Often Should I Clean My Upholstered Furniture?
Some people assume they should clean their upholstery only when it appears dirty, but this is the equivalent of seeing a doctor only when you're sick. Routine maintenance cleanings keep your furniture looking and smelling fresh and extends its longevity. Schedule a professional cleaning every 12 to 24 months. However, depending on the amount of use, more frequent maintenance may be necessary.
Can't I Just Clean My Own Furniture?
Of course, you can try to tackle cleaning your upholstered furniture on your own. Unfortunately, the products available for home use are often harmful to fabrics if not used properly. In addition, you can never achieve the level of deep cleaning that commercial and residential cleaning services offer. We use top-quality cleaning products in combination with hot water to delve deep into the furniture without damaging the fabric.
Are Your Cleaning Products Safe for My Children and Pets?
We use the latest technology and formulas to achieve your upholstery's deepest clean. Our high-quality solution loosens dirt and oil and whisks it away – best of all, it's friendly to the environment and safe for the entire family. Our cleaning solution kills any mold and mildew lurking in your furniture that could make your family sick.
Can You Clean My Stubborn Furniture Stains?
We understand that life happens, and you might have stubborn stains and spots on your upholstery. Some substances are difficult to remove. Anything from coffee and wine to ketchup or oil-based stains won't be easy to remove on your own. The cleaning formula we use contains the latest ingredients, combined with heat to loosen stubborn stains, and whisk them away. Once we've applied the solution, we reach a deep clean that eradicates dirt, dust, and bacteria using a special hot water device. This tool, called an extractor, uses high-pressure water to penetrate tough areas, along with heat of more than 200 degrees to attain a bacteria-killing effect.
My Furniture Smells Bad – Can You Help?
Bad smells in your upholstery usually emanate from pet or food stains. These can be stubborn and may get worse every time you try to wash the spot. Our odor-destroying cleaning solution can help banish those smells from your furniture for good. Our skillfully trained professionals take care to clean your upholstery, remove stains and flush out the most stubborn odors without harming the furniture.