Toledo Carpet Cleaning
Your carpet may be the dirtiest part of your home or business. Carpet cleaning is important as carpets in homes trap pet dander, dirt and mud, dust, bacteria, and indoor air pollutants. Every time you walk across your carpet, you could be releasing harmful – even toxic – airborne particles.
Using a standard vacuum cleaner isn't enough to eliminate contaminants in your carpet. In fact, vacuuming hardly does more than stir them up into the air and move them around. Real carpet cleaning in Toledo, Ohio, requires help from the experts at Professional Surface Restoration.
Our Cleaning Process
At Professional Surface Restoration, we use a tried-and-true method for deep-cleaning your carpets. We use the highest quality cleaning formula paired with high-temperature steam cleaning. Our cleaning solution loosens the dirt, oils, and bacteria that are staining your carpets and making them unsanitary. Our formula is powerful and effective, yet it's also environmentally friendly and EPA-approved.
After we apply our deep-cleaning carpet solution, we penetrate even the thickest carpets with high pressure (up to 3,000 pounds per square inch) contained water. Pressure this high penetrates and cleans even the toughest, grimiest areas of carpet. We pair the water with more than 200 degrees of heat for a true, deep steam-cleaning process. The combination of our formula and the steam kills mold, mildew, and dust mite infestations, leaving behind a carpet that looks and feels like new.
Three Reasons to Have Your Carpets Professionally Cleaned ASAP
Health
Did you know your carpet is a big air filter? It is. Carpets trap airborne particles and hold them there, making indoor air cleaner. However, a carpet can only hold so much before it stops working. In fact, walking on a dirty carpet actually releases some of the trapped particles resulting in airborne particles. Yuck! That is why it's important to vacuum regularly and ideally perform a professional carpet extraction every six months.
Money
Would you rub sand paper into your carpet? Of course you wouldn't. But once sand and dirt are in a carpet, simply walking on the carpet damages the fibers just like sand paper would. The result is frayed fibers and a prematurely worn carpet. Protect your investment through frequent vacuuming and semi-annual hot water extraction carpet cleanings. Please don't attempt to do this yourself with rented equipment, as you run the risk of doing more harm than good using inadequate equipment and improper use of chemicals.
Happiness
You will be amazed at the results we can achieve with our hot water extraction process. Just knowing that your carpet is clean and sanitized, and seeing how it is supposed to look would make anyone happy.
Important Benefits of Professional Carpet Cleaning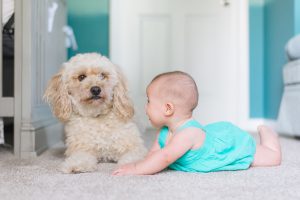 Months or years of only vacuuming saturate carpets with unsightly and unhealthy particles. Dirty carpets can cause allergies, asthma attacks, and itchy noses and throats. If your carpets are hosting mold and mildew spores, you or your family members may even become sick. Professional Surface Restoration uses tools that deep clean and then thoroughly dry your carpets, eliminating moisture that can harbor mold and mildew. Steam cleaning with us is a trusted way to attack these contaminants and eliminate them.
Carpet cleaning with Professional Surface Restoration can result in better personal health, longer carpet life, and a gorgeous end product that looks brand new. We remove sand and dirt that can rub at the fibers of your carpets and wear them down faster. These particles can cause damage as you walk on your carpets, such as a frayed appearance. Semi-annual hot water extraction carpet cleanings from a professional can prevent this issue and make your carpets last much longer.
Contact our team today to schedule a free, no-obligation demonstration of our amazing carpet cleaning system in Toledo for your home or business.
Frequently Asked Carpet Cleaning Questions
 What method do you use for cleaning carpets?
The method we use for cleaning is hot water extraction, commonly referred to as steam cleaning.  Professional Surface Restoration's exclusive hot water extraction method removes the toughest, deepest dirt safely and gently.  Hot, soft water and a specially formulated cleaning solution are injected deep within the carpet fibers.  Then, a powerful suction extracts deep-down dirt, allergens, cleaning solution and 95% of the moisture.  It's the cleaning method most recommended by carpet manufacturers. 
Do I need to vacuum before the crew arrives?
A light vacuuming in the traffic areas is recommended but not required.  If needed, the crew can pre-vacuum the area to be cleaned.  Also, the equipment is vacuuming the entire time we are cleaning. 
What do you consider as an area?
We price by the square footage.  The price varies depending on the first load and spot treatments. 
How long will it take to clean my carpets?
On average, it will take approximately 20 minutes per room. This time can vary greatly depending on the amount of furniture to be moved, how soiled the carpet is, and any necessary spot removal treatments. 
Do you move furniture?
Yes. There is no charge to move furniture. We are professionally trained to move your furniture. After the cleaning is completed, we will return it to its rightful place on protective padding as needed. We do suggest you remove items off of your furniture like electronics, plants, lamps and knick-knacks. We will move most furniture that can be safely moved. There are several items we will not move, including: pianos, electronics, china cabinets, beds, dressers with mirrors, pool tables, etc. 
How long will it take for my carpet to dry?
Dry time is affected by humidity, temperature and air flow to the area. It can take anywhere between 8-24 hours for the carpet to completely dry, depending on the aforementioned variables. Using fans in any rooms cleaned and turning your air conditioning or heating system on, depending on the time of year, can help accelerate drying time. Be sure to leave the protective blocks under furniture legs and any paper used with upholstered items in place until the carpet and/or furniture is completely dry to avoid any color transfer. You may walk on your carpet immediately after cleaning, but avoid wearing street shoes, as they may re-soil your carpet. We suggest wearing clean rubber soled shoes. Be especially careful when walking from damp, carpeted areas on to non-carpeted areas to avoid slipping. 
I have heard that cleaning my carpet makes it soil faster. Is this true?
The problem results from residues being left in the carpet which attract dirt. Usually this is caused by the use of soap in the cleaning process that hasn't been rinsed out completely. Our specially formulated solution and hot water extraction cleaning process leaves little to no residue behind to attract dirt. 
I have had my carpet cleaned, but the spots have reappeared. What should I do?
Although most spots that are removed from carpet do not reappear, some substances in carpet backing may wick to the surface after cleaning. If this happens, please contact Professional Surface Restoration at 419-705-8693 as soon as possible. 
Do you guarantee removal of all spots or stains in the carpet?
We cannot guarantee that we will remove all spots or stains. There are substances that can permanently discolor the carpet fibers. The age of the carpet and the type of carpet fibers also plays a factor in this. The technician will try to determine if this is the case prior to cleaning but they are not always able to determine this before trying to remove the spots. 
After my carpet was cleaned, it has bubbles or ripples in the carpet. What caused this?
As the carpet dries, these bubbles or ripples should start to lay flat again. Once it is dry they should be virtually unnoticeable. This is usually a sign that the carpet was in need of restretching prior to the cleaning. If these ripples do not go away after it is completely dry, please contact Professional Surface Restoration at 419-705-8693 as soon as possible. 
Why do your prices vary from other carpet cleaners?
When comparing prices, make sure you ask a lot of questions and please keep a few things in mind. Our price includes treating for spots, moving furniture, and a 10-day satisfaction policy. There are no hidden fees or additional charges. Also, we never sub-contact, so our technicians are always background checked, drug tested and properly trained Professional Surface Restoration employees. This is what allows us to stand behind all of our work. 
How do you guarantee customer satisfaction?
We are happy to work with you to correct any situation that may arise. In some cases this can mean spot cleaning specific areas of concern or even completely re-cleaning the area in question. In the end, we're not satisfied until you are.
Click here or call 419-705-8693 to schedule your free carpet cleaning demo today.