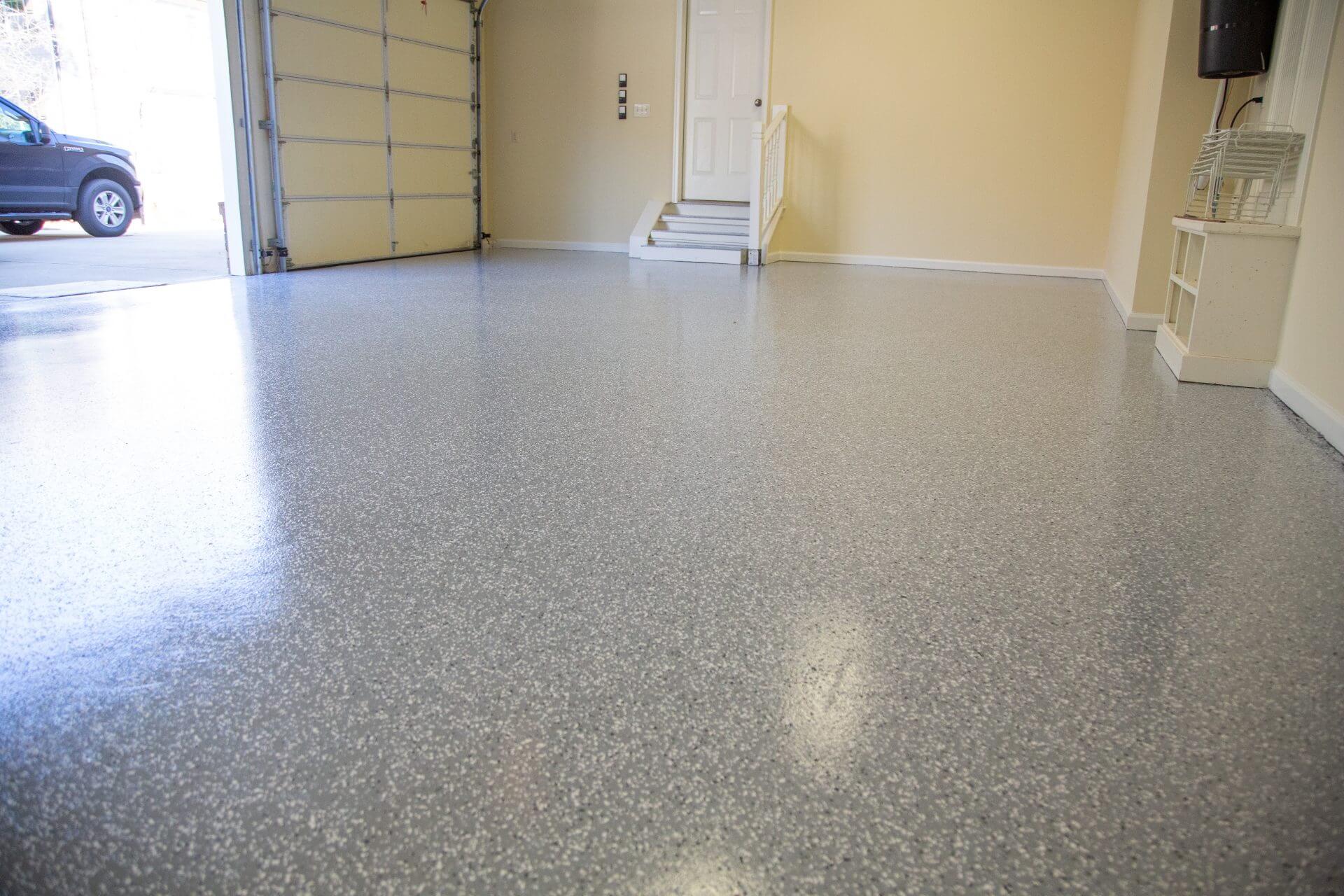 Are you thinking of getting a garage epoxy floor but doubtful of its benefits? Well, you've landed on the right page! Check out the top five benefits of a garage epoxy floor listed below to see why you shouldn't hesitate about giving your garage floor a quick and easy makeover.
Stain-Resistant
Epoxy is an ideal choice for your garage floor, as it is resistant to moisture and stains. If your garage floors are prone to leaks and spills, then epoxy coating is the answer to your problems.
As your cars can easily emit corrosive chemicals, epoxy flooring is the right option because it is resistant to petrochemical spills, salts, and other contaminants.
If there's some dirt or anything that falls on your epoxy floor, you can just use soap and water to keep the area clean.
Economical
Another benefit of a garage epoxy is its affordability. Compared to other floorings, epoxy costs less per square foot. Because epoxy can be installed on top of your existing flooring, such as concrete, you won't have to spend extra money for current flooring removal. So, the cost is relatively low.
Long-Lasting
Getting epoxy flooring in your garage means that you won't have to worry about redoing it, because the coating will last longer than you think. Given its resistance to stains or shock, the coating endures longer than wood flooring, tile, and carpet.
You can also expect the appearance of epoxy to last for several years given its durability. So, if you want to skip the hassle of changing or replacing your flooring regularly, go for a garage epoxy floor.
Easy to Maintain
Getting a garage epoxy floor also means easy maintenance. Because it covers the concrete, it helps reduce dust and other particles that may spread in your garage or room. You can also easily sweep and keep the shiny texture of epoxy.
Because epoxy is also resistant to salt from winter roads, you can easily remove the particles left from your car. It doesn't matter whether you use a mop, vacuum, or broom, as cleaning the garage floor is fast and easy. Germs, bacteria, and other contaminants do not adhere to epoxy, making it a smart option for your garage floor.
Great Design
Whether you're turning your garage into a commercial space or just trying to elevate it, epoxy flooring is the best option.
Epoxy flooring gives your garage area a more elegant and sleeker look. Epoxy's shiny surface makes it perfect for any decorative lights that you have. It also gives a new dimension to your area, as light bounces off the epoxy.
Aside from the aesthetics, epoxy also can hide defects in your garage floor. For a more seamless look, you can use epoxy paint so the durable substance mixes into your chosen paint color.
Get a Garage Epoxy Floor From the Experts!
A garage epoxy floor comes with great benefits: stain-resistance, economical pricing, long-lasting, easy to maintain, and great design. To make a beautiful transformation in your garage floor, contact the experts at Professional Surface Restoration at (419) 705-8693.