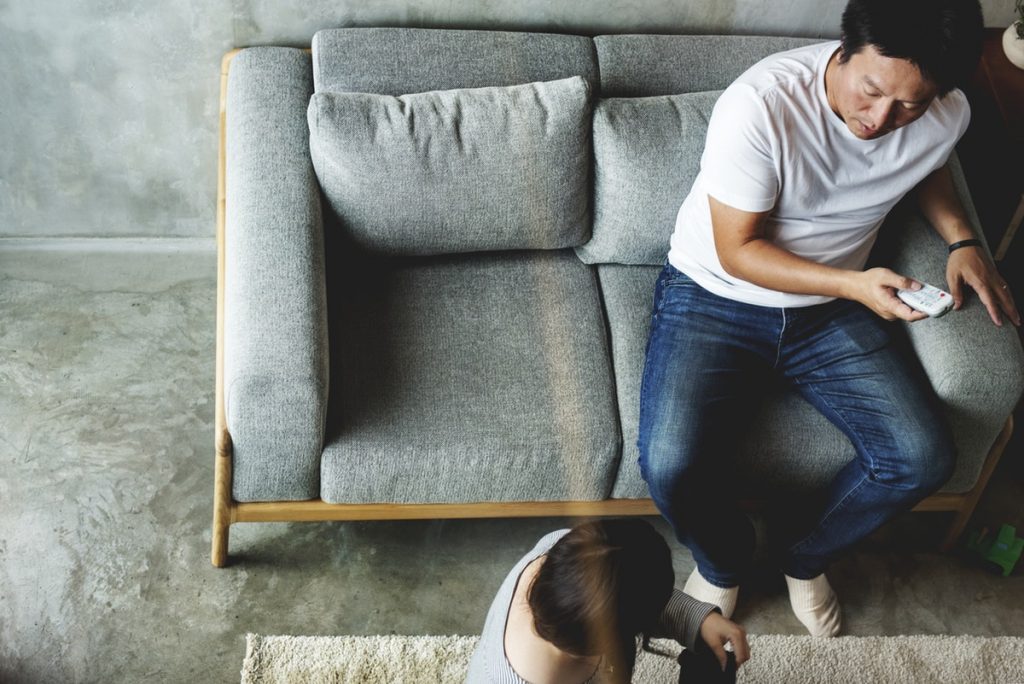 Cleaning furniture is a delicate process. Regular cleaning and maintenance can help furniture last longer, but improper techniques can cause furniture to smell like mildew or leave stains on the fabric surface. Review these important tips before cleaning any of your upholstery.
Determine the Material
It is important to know exactly what kind of material you are dealing with before attempting to clean your furniture. If it is wood, you need a cleaner made for wooden furniture, and you can simply wipe down the hard surface. Furniture with a fabric covering is a little bit more difficult. Some fabrics can take a stain remover or a cleaner, while others say to vacuum only. It is a good idea to read the tag on the furniture before attempting to remove a stain or dirt and follow the instructions on the tag to avoid damage to the upholstery.
Vacuum the Surface
To start, vacuum the surface of the furniture. Remove any pet hair, surface dirt, or other debris. Remove cushions and vacuum underneath where crumbs and dirt accumulate fastest. By using the attachments on the vacuum, you can get down into the crevices and closer to the surface, effectively removing contaminants. For an even deeper clean, sprinkle baking soda on the surface of the fabric and let it sit for up to an hour. The baking soda will help absorb any odors in the fabric. When time is up, simply vacuum it up and enjoy the fresh smell.
Remove Stains
To remove stains, you can either opt for a commercial stain remover or make your own. Homemade cleaners are typically better for the environment and for your wallet. Try these homemade cleaners for best results:
For fabric stains, mix together 1 tablespoon dish soap, ¼ cup of vinegar, and ¾ cup of warm water. For synthetic fabrics, increase to ½ cup of vinegar and 1 cup of warm water. Spray the stain and rub with a clean cloth. Use a second clean cloth with plain water to remove any traces of the cleaning solution. Allow to dry or blot with a towel.
For leather furniture, use a mixture of 1/2 cup olive oil and ¼ cup vinegar. Spray on leather with a spray bottle and wipe with a clean cloth.
For tough stains, it is best to call in the experts. Proper cleaning and maintenance of your furniture will allow you and your family to enjoy your investment for years to come. Professional Surface Restoration offers free estimates with no obligation. Contact us or call (419) 705-8693 to set up an appointment.