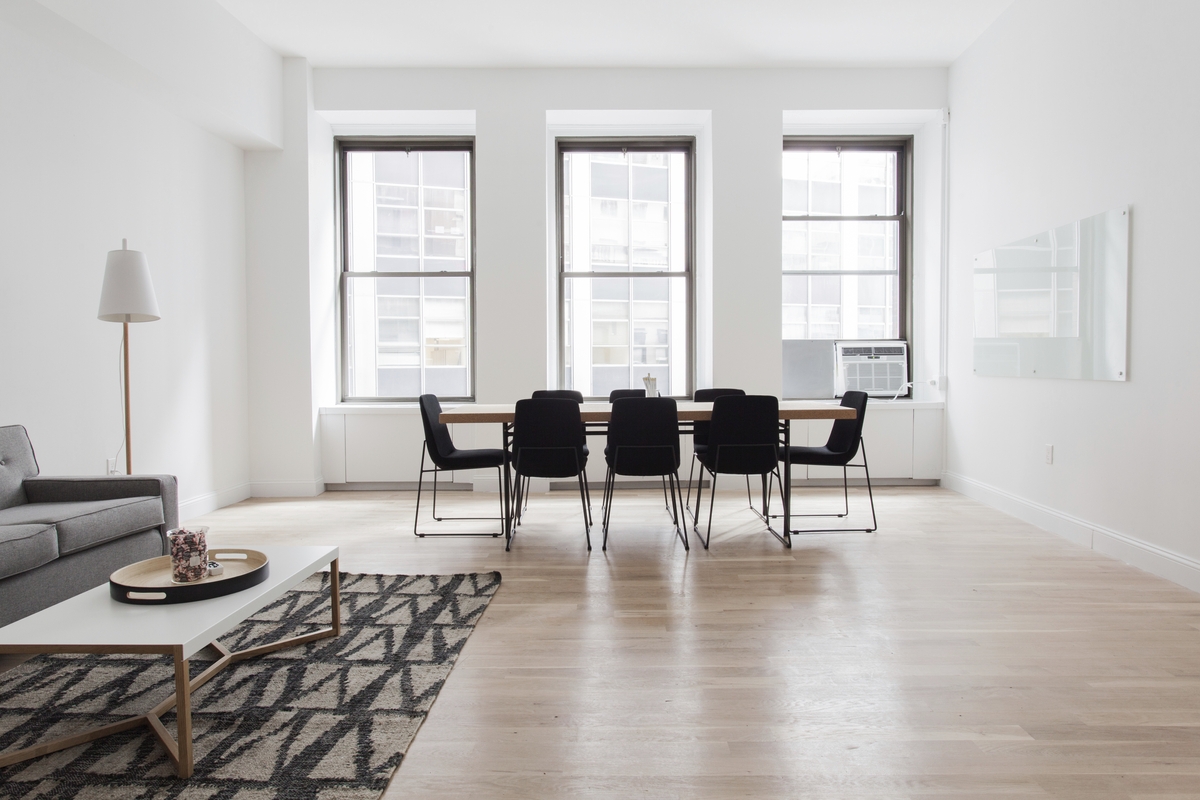 Wood flooring is a classic choice for both homes and businesses because it gives your space a more natural look. Whether you are a homeowner or a business owner, this blog can help you keep your wood floors clean and beautiful.
Let's dive in…
How Often Should You Clean Your Wood Floors?
The amount of foot traffic in your home will affect how frequently you should clean your wood flooring. Clean the floor as frequently as necessary by sweeping or vacuuming to shield the wood's surface from dings and damage.
Spills and stains should be cleaned up right away to keep them from settling into the wood's surface. Deep clean the floor once or twice a year using a specialized wood floor cleaner or a mild soap solution.
Avoid using abrasive cleansers that damage the wood surface. You may opt to hire professional cleaning services like Professional Surface Restoration for this job.
Knowing the Different Types of Wood Flooring
Familiarize yourself with the type of wood you have to see which cleaning materials and methods work best. Here are the types of wood flooring commonly used in properties.
Solid Hardwood Flooring 
This flooring is built from solid hardwood pieces such as oak, maple, or cherry, giving it a conventional, vintage appearance that can be repeatedly sanded and restored.
Engineered Hardwood Flooring 
Wood veneer is assembled in layers and put together to create sturdy and moisture-resistant flooring. Some homeowners may confuse it with solid hardwood because they look similar.
Bamboo Flooring 
Bamboo grass — a sustainable and environmentally-friendly material — is made for this flooring. It resembles hardwood in appearance but is tougher and longer-lasting.
Cork Flooring
Cork oak is soft and robust, making it comfortable to walk on, and it is also environmentally beneficial.
Laminate Flooring
This flooring is made from layers of synthetic materials that are meant to look like hardwood. Compared to hardwood, it is less expensive, more durable, and simpler to maintain.
Luxury Vinyl Flooring
This sort of flooring is a wonderful option for bathrooms and high-traffic areas because it is incredibly resilient and water-resistant.
What Do You Need To Clean Wood Flooring?
Homeowners can use different tools meant for specific wood flooring that are available on the market. Here are some cleaning items you may want to look for:
Broom
Vacuum
Microfiber mop
Soft cloths or towels
Wood floor cleaner
Always choose high-quality brands to avoid re-purchasing, and for effective cleaning.
Tips and Tricks to Easily Clean Wood Floors
With a few tricks, you can make the cleaning process easier and more efficient. Here are some life hacks to easily clean your wood floors:
Use a Rubber Broom
A rubber broom's bristles create static electricity that attracts and picks up hair, fur, and dust.
Use Vinegar and Water
Vinegar helps to remove dirt and grime from the surface of the wood, leaving it looking clean and shiny.
Mix equal parts vinegar and water, dampen a microfiber cloth with the solution, and then use the cloth to clean the floor.
Use Furniture Pads
Placed furniture pads under the legs of chairs, tables, and other furniture, so it's easier to move when cleaning. Furniture pads also prevent scratches and dents on the wood surface.
Hire Professional Surface Restoration
If you're looking to have wood floors cleaned in the Holland, Ohio, area, then you can always turn to Professional Surface Restoration. We serve both residential homeowners and owners of commercial properties. We'll make it possible to have a floor that appears shiny and new, regardless of how long it's been on your property.