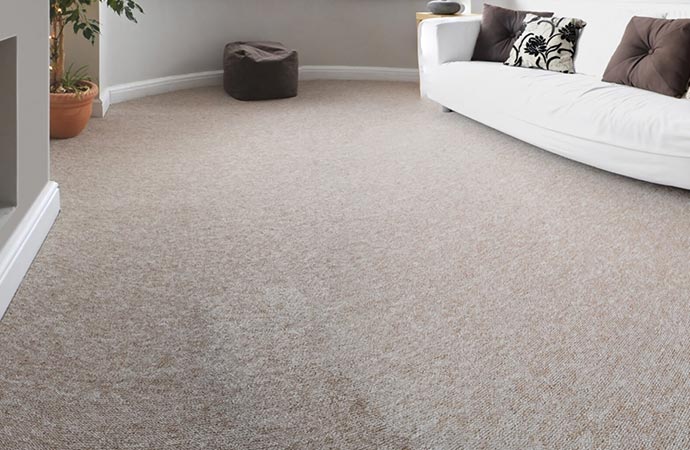 Carpets are an essential aspect of many homes, adding comfort and style to any living space. However, like any other part of your home, carpets require regular maintenance to keep them looking and feeling their best. regular carpet cleaning is crucial for maintaining the appearance, health, and longevity of your carpets.
Here, we discuss why it is important to have your carpets cleaned regularly and why it is recommended to have them cleaned at least three times a year.
Regular Carpet Cleaning Removes Things You Can't See
Carpets act as air filters, trapping dirt, dust, and other harmful particles. Over time, these particles can accumulate and cause allergies, respiratory problems, and other health issues. Regular carpet cleaning helps to remove these harmful particles, improving the air quality of your home and ensuring that you and your family are breathing clean air.
Additionally, professional carpet cleaning services use powerful equipment and safe cleaning products to sanitize and disinfect your carpets, reducing the risk of harmful bacteria and germs.
Don't Replace Your Carpets Before You Have To
Carpet cleaning also extends the life of your carpets. Dirt and debris can act like abrasives, wearing down the fibers of your carpet and reducing its overall lifespan. By removing these particles through regular cleaning, you can help protect your carpet and extend its life, saving you money in the long run.
A professional carpet cleaning service can help prevent damage caused by spills and accidents, allowing you to address any issues promptly before they become permanent stains.
Make Your Home More Inviting
Another benefit of professional carpet cleaning is the improvement in appearance. Over time, carpets can start to look dull and stained, impacting the overall look of your home. Professional carpet cleaning can restore the vibrant colors and textures of your carpets, making your home look fresh and clean. Carpet cleaning can help to eliminate unpleasant odors, making your home smell clean and inviting.
Carpet cleaning helps to keep your home feeling fresh and clean. Carpets can accumulate dirt and odors over time, making your home feel unclean and uncomfortable. By having your carpets cleaned regularly, you can ensure that your home is always feeling fresh and inviting.
Need Some Help? Professional Surface Restoration Is Here
Cleaning your carpets doesn't have to be as daunting or overwhelming as it may seem. You can keep your carpets looking new for years with the right products and techniques.
Professional Surface Restoration is here to help. Contact us today for more information on how we can assist with keeping your home's carpets clean and odor-free.