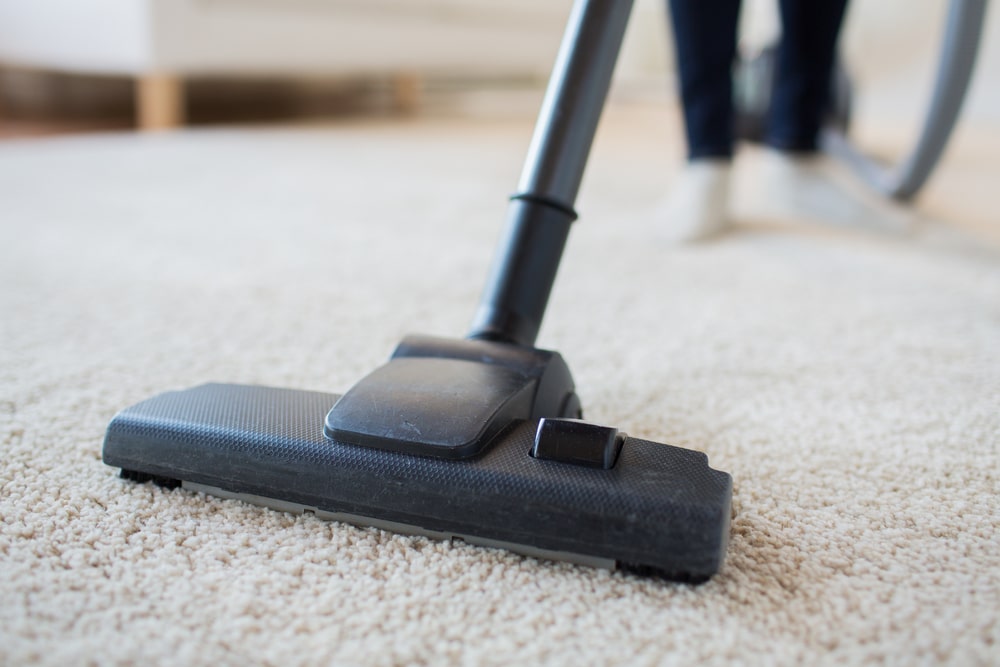 Vacuuming is a great way to clean carpets (and floors) from week-to-week, or more, depending on your home's needs. However, many people consider a vacuumed carpet "cleaned," but that's not always true. Vacuuming may be the best way to get large particles and dirt out of a carpet, but the carpet isn't actually "clean" until you have gone a bit deeper than simply sucking up the easy-to-reach dirt.
Common DIY Steam Cleaning Issues
Many homeowners purchase steam cleaners that look similar to vacuum cleaners, and some of these devices can do a pretty good job of fully cleaning a carpet. However, if you attempt any do-it-yourself steam cleaning, you should be aware of a few issues you might encounter:
Failure to follow the instructions included with your steam cleaner can lead to messes or worse, injuries.
Some commercial steam cleaners sold for home use may actually make some stains worse or may not work on certain types of carpet.
When you purchase a steam cleaner for home use, you must fully clean it out after every use; storing it with water inside can cause mold growth and damage the internal components.
Refills of cleaning solution for carpet cleaners can be expensive, and switching cleaners can have uncertain results.
Some home carpet steamers can cost hundreds of dollars and will only see use a few times a year at most.
Doing it yourself could save you time and maybe some money, depending on how good of a cleaner you purchase, how well you use it, and how effective it is for your carpeted floors. However, a professional carpet cleaning service can provide a much higher degree of cleansing because it can unearth deeper dirt and debris than what's on the surface.
Why Choose a Professional Carpet Cleaning Service?
Professional carpet cleaning services like Professional Surface Restoration have extensive experience working with different types of carpets; different colors, materials, textures, and layouts entail different concerns when it comes to carpet cleaning.
When you hire a professional cleaning service for your carpets, the cleaners will take care to fully clean all layers of your carpet as thoroughly as possible with commercial-grade equipment. The steam cleaning devices the professionals use typically overshadow the performance capabilities of consumer-grade devices by a wide margin.
Vacuuming is never enough to fully clean a carpet. If you have struggled with DIY carpet cleaning and steaming or simply don't want to worry about handling it yourself, contact Professional Surface Restoration today to learn more about the benefits of our professional carpet cleaning services.
Professional Surface Restoration's patented process cleans hard surfaces including but not limited to, tile and grout, brick, block, concrete, granite, and marble Terrazzo. Our unique process for hard surface cleaning is revolutionizing the way you restore and maintain all floors back to their natural beauty, including carpet!
Call us today at (419) 705-8693 to request a FREE demo.