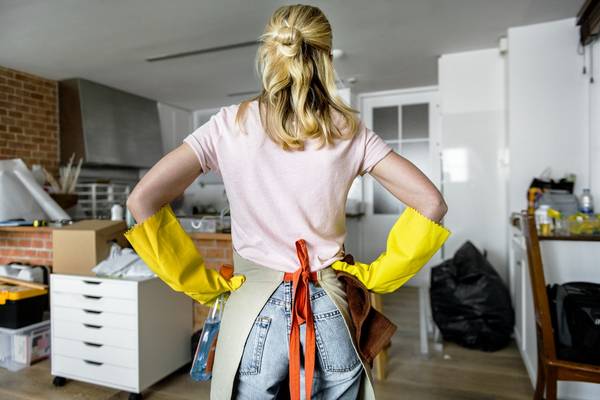 Carpet can be found in some of your home's most high-traffic areas; unfortunately, compared to hard surfaces, it can be difficult to restore to like-new condition. There is a specific process that will help you clean your carpets as thoroughly as possible at every cleaning, and a few best practices can also help keep your carpets looking new for years to come.
Don't Forget Pre-treatment and Spot Cleaning
Before you get into any deep carpet cleaning treatments you need to remove the bulk of the dirt and debris in the carpet by dry cleaning. Vacuuming is essential before carpet shampooing or any other deep cleaning treatment. This will lift hair, dirt, and other debris out of the carpet fibers. If you neglect to vacuum before cleaning your carpets you may find that treating them with shampoo causes the built-up dirt and dust to simply smear around the carpet, embedding further into the fibers and increasing the chance of staining.
Spot cleaning is also important.
You may notice a stain or spill before you start cleaning; address this issue before you start a deeper cleaning. Use a bristle brush and cleaning agent to remove stains before deep cleaning. Taking time to address stains and apply a pre-treatment will help prevent staining and make your deep cleaning more effective.
How to Do a Deep Carpet Cleaning
Once you complete your vacuuming and pre-treatment it's time to do a wet extraction or other form of deep cleaning. You can buy commercial carpet cleaners that appear similar to vacuum cleaners and appropriate cleaning solutions, or you can rent an industrial-grade carpet cleaner from a local provider. These tools generally offer better results than commercial-grade carpet cleaners.
Make sure to use a cleaning solution designed for the carpet type you wish to clean. Follow the included directions with your carpet cleaner to ensure a thorough cleaning. You may need to do a second pass if the carpet is very dirty. If a chemical smell lingers, a second rinsing pass with just water is effective.
Know When to Call a Professional Carpet Cleaner
If you try these methods and still are not satisfied with your results, it may be time to call for professional help. A professional carpet cleaner can offer a much more effective carpet cleaning than you could likely manage on your own.
Getting your carpets professionally cleaned can also help preserve the quality of your floors with special treatments and other industrial-grade cleaning products. Professional Surface Restoration has extensive experience with deep carpet cleaning and all other types of floor treatments, so let us know how we can help restore your carpets.
Professional Surface Restoration's patented process cleans hard surfaces including but not limited to carpet, tile and grout, brick, block, concrete, granite, and marble Terrazzo.
Our unique process for hard surface cleaning is revolutionizing the way you restore and maintain all floors back to their natural beauty, including carpet! Call us today at (419) 705-8693 to request a FREE demo.