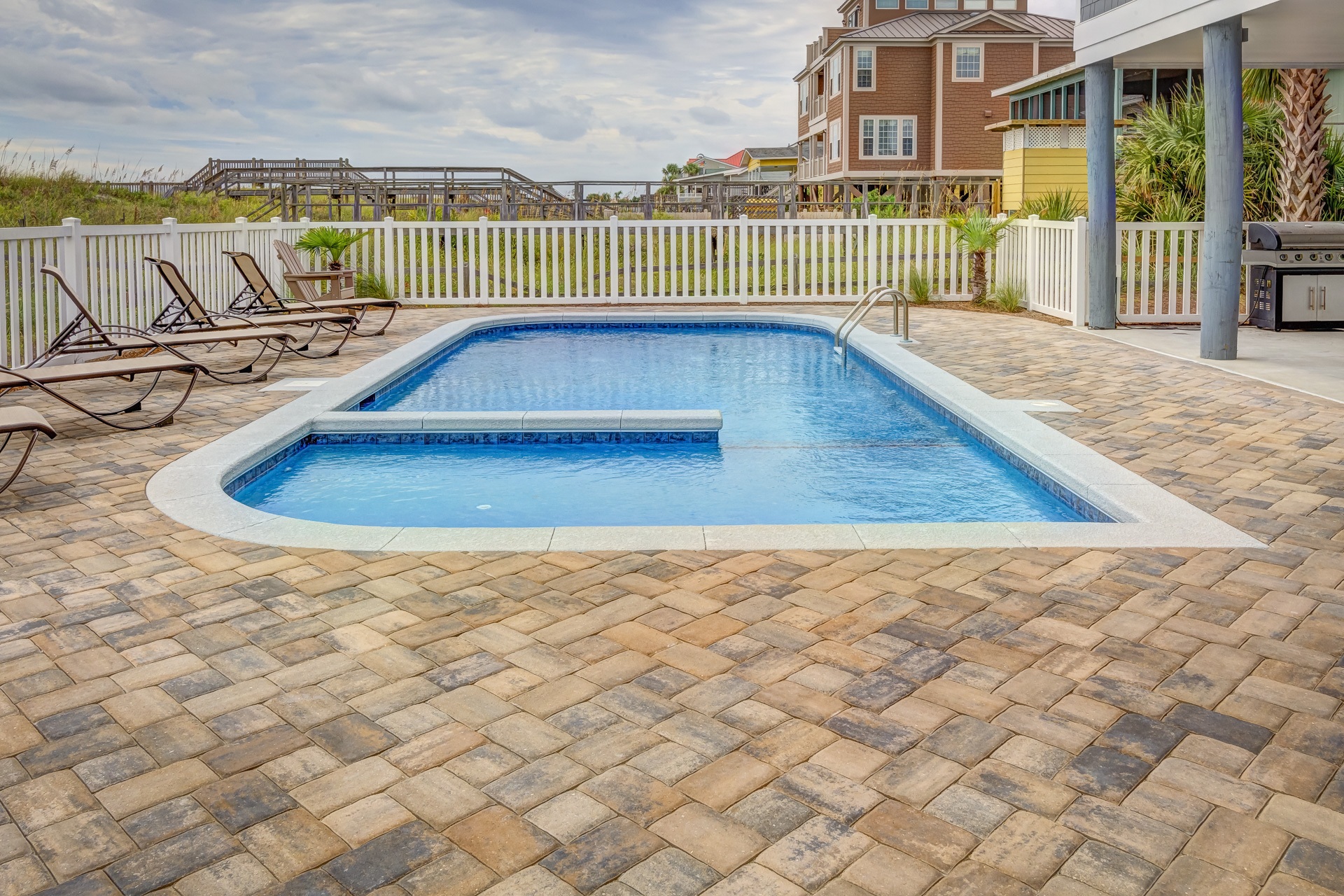 Have you ever walked into a beautiful garden or a pristine patio and felt an instant sense of tranquility? Often, the magic lies not just in the vibrant greenery or stylish furniture, but in the well-maintained concrete surfaces that tie everything together.
Concrete is not just a sturdy material for construction; it can also be a canvas for artistic expression and a focal point of your outdoor spaces. Because of this, it's important to clean concrete surfaces regularly to maintain their optimal appearance.
Understanding the Importance of Cleaning Concrete
Your concrete surfaces bear the brunt of the elements, foot traffic, and other factors, leading to dirt, stains, and even mildew growth — that's why regular cleaning is essential.
Not only does cleaning remove unsightly blemishes, but it also prevents further deterioration and helps extend the lifespan of your concrete. As a result, you can maintain its aesthetic and integrity for longer periods.
Preparing for the Cleaning Process
Before diving into cleaning, make sure to gather the necessary tools, such as a broom, pressure washer or hose, stiff brush, mild detergent, and safety equipment.
Once you have these items on hand, start by sweeping the area to remove loose debris. If you want to achieve a deeper clean, use a pressure washer or hose with a high-pressure nozzle to remove ingrained dirt and stains. If you encounter any stubborn stains, apply a mild detergent and scrub with a stiff brush.
Don't worry, if these tasks seem out of scope for you, you can always hire professional concrete cleaning services from Professional Surface Restoration.
Sealing the Deal: The Importance of Concrete Sealing
Once your concrete is clean, it's time to protect it with a high-quality sealer. Concrete sealing provides numerous benefits, including enhanced durability; resistance to moisture, oil, and stains; and the preservation of its natural appearance.
Sealing also helps prevent cracks and slows down the wear and tear that UV rays and freeze-thaw cycles cause.
The Sealing Process
Selecting the appropriate sealer is crucial to achieve the desired results. After consulting with a professional and selecting the most suitable sealant, it's time to proceed to the next phase: sealing.
To seal your concrete, follow these steps:
Ensure the surface is clean and dry.
Apply the sealer according to the manufacturer's instructions, using a roller or sprayer.
Work in small sections, applying a thin and even coat.
Allow the sealer to dry completely before applying additional coats if necessary.
After sealing, avoid foot traffic for the recommended drying period.
By investing time and effort in maintaining your concrete, you'll create a welcoming and visually appealing environment for yourself, your family, and your guests to enjoy for years to come. Embark on your concrete rejuvenation journey and witness the incredible transformation it brings to your outdoor spaces.
If you need help with concrete cleaning and sealing, feel free to contact us.