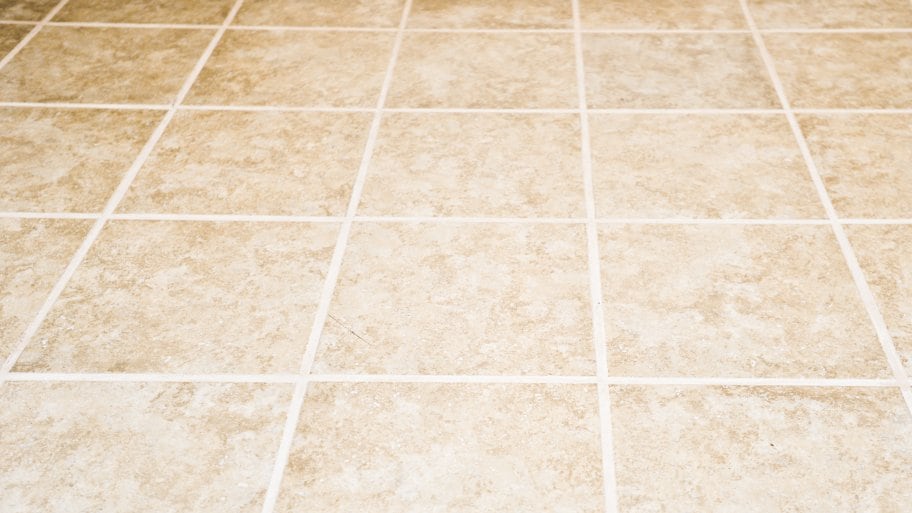 Grout is one of the most difficult areas in the house to clean. Even the most luxurious tile can look lackluster when it's surrounded by discolored grout. A professional can reveal the true luster hiding underneath – but without some maintenance, you'll find your grout lines accumulating dirt once again. Here's how to fight buildup between professional tile and grout cleanings.
Understand the Grime
If just you and one other person live in your house, you probably each take a shower every day. That's 730 showers a year. Grout stays damp around the clock, making it vulnerable to mold and mildew. If you have hard water, rust and minerals can leave behind residue.
Kitchen tiles undergo a similar assault. Every time you prepare meals, enzymes in food can seep into grout to cause stains.
Seal Your Grout
If you had your grout professionally cleaned, the cleaning service probably applied a seal to repel water and resist stains. If you haven't had your grout cleaned in a while, apply a silicone-based sealer after you get it clean.
Squeegee Daily
In your shower, install a squeegee with a suction cup. Use it to quickly wipe water from tiles to keep mineral deposits from penetrating. Then, mix a solution of four parts water to one part vinegar and lightly mist tile and grout to prevent mold and mildew.
Clean Weekly
Even if you squeegee every time you shower, personal care products and body oil can still build up. Scrub them away with a paste made from baking soda and water. Use an old toothbrush to work it into grout, then rinse.
Stained grout can be brightened by mixing a little peroxide with the baking soda instead of using water. Just be careful not to mix your baking soda with vinegar or you might have a reaction that reminds you of your grade school volcano project.
Address Seriously Discolored Grout 
Sometimes life gets too busy to focus on grout, and things get out of hand. If you realize your grout is more discolored than a little peroxide and baking soda can fix, bleach can help remove stains. Use a bleach pen for small areas or apply powdered bleach like OxyClean for grout that shows extensive stains.
Often the best solution is to have your grout restored by a professional so you have a fresh start. Professional Surface Restoration can make your grout look new again. Contact us for a free consultation today.