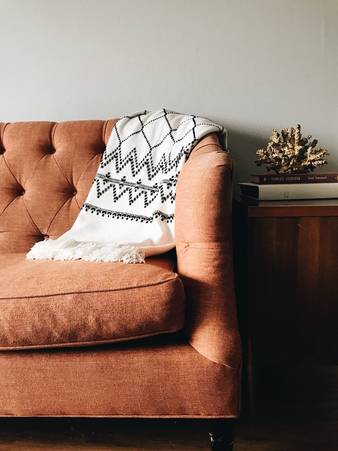 How many times have you left for work unknowingly covered in pet hair? When you finally discover the faux-pas, you vow to clean your furniture immediately. Then weeks or months fly by, with your furniture still gathering dust, hair, and who knows what else. Putting off regular furniture cleaning is extremely common, but most people do not understand how detrimental it can be.
Here are 3 reasons you need to stay on top of your furniture and upholstery cleaning:
Vitality and Appearance
One of the most satisfying benefits of keeping upholstered furniture clean is how fantastic it looks after the fact. Chances are good that if you have stains on your furniture, you have not completely lifted them with your own cleaning. A professional cleaning will lift these stains, giving your couch a "just off the showroom floor" look. If you don't have stains, the accumulated dust, pet hair, and bodily grease will all be removed to make your room look inviting once again. Guests will not have to question how safe it is to have a seat!
Keeping That Money in Your Bank Account
In addition to immediate beauty, cleaning upholstery and furniture on a regular basis will make it last longer. When dirt settles on your furniture it is rubbed into the fabric with a grating effect. As you can imagine, this damages the fabric, breaking it down. Stains also have a detrimental effect, attracting excess dirt and debris. Wear and tear of this sort will significantly reduce the life span of your couch. Furniture should be viewed as an investment to be taken care of.
General Health
For every visible particle you can see on upholstered furniture, there are millions of others that you cannot. In general, people spend a lot of time on their furniture. Bacteria, fungus, mold, and other germs from clothing are transferred to furniture each time it is touched. Vacuuming is a huge culprit, dispersing various particles into the air, which then settle on furniture. Cleaning these items on a regular basis significantly lowers the number of germs and particles present, which in turn helps keep you free of germs, asthma triggers and allergies.
Stop Procrastinating and Hire a Furniture Cleaning Professional
Make a professional upholstery and furniture cleaning part of this year's spring cleaning. We can help you eliminate the cold and flu viruses that have been harbored in your home over the winter months. The investment in a professional cleaning will also prolong the life of your furniture and coupled with spring cleaning, make your home a welcoming environment once again. Give us a call today to schedule your deep furniture cleaning – (419) 705-8693.